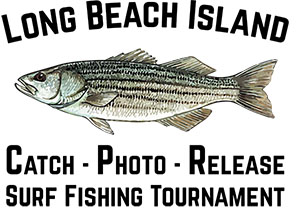 Congratulations All The Anglers!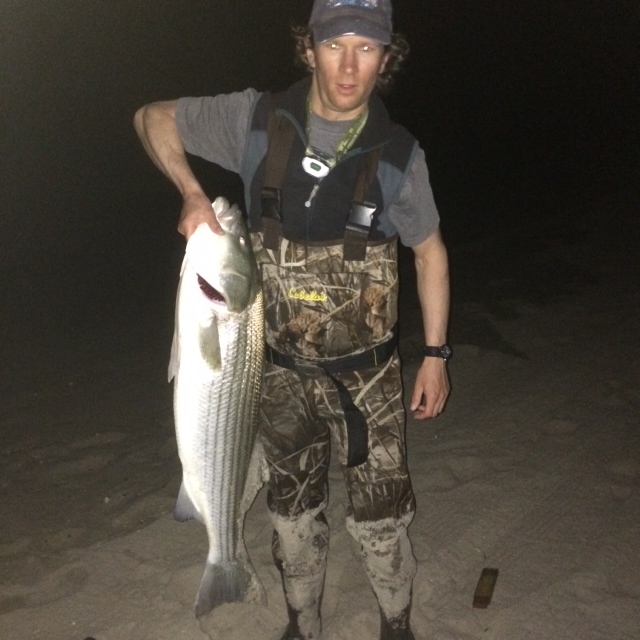 The Simply Bassing Surf Fishing Tournament's first catch and release segment, the LBI Catch - Photo - Release was a success! Thanks to all of the anglers who participated. We hope everyone had a great time. It is our plan to have this catch and release segment as part of the Fall Derby and then again next spring. Spread the word!


The 2016 LBI Catch - Photo - Release Segment was won by Jason Hoch of Ship Bottom. He caught, photographed and released the largest fish in the segment. His "selfie" with the fish can be seen here on the right. That's Jason with is beautiful striped bass. His fish was a 40 incher, which got him the largest bass trophy.


With the generosity of the tournament sponsors, three prize packages were assembled. These were awarded at random to three anglers who entered fish into the tournament.


Package One was won by Jason Hoch. It contained a Van Staal VM150 fishing reel as well as an assorted lure collection.


Package Two was won by Paul Haertel. It contained a ODM 11' fishing rod as well as an assorted lure collection.


Package Three was won by John Parzych. It containing a $100 Fishermans Headquarters Gift Certifiacte as well as an assorted lure collection.
A big thanks to Van Staal Fishing Reels, ODM Fishing Rods, Fishermans Headquarters Tackle Store, Guppy Fishing Lures, Gibbs Fishing Lures, Super Strike Fishing Lures, MagicTail Bucktails and Northbar Tackle the makers of Northbar & Sportwood lures. Without all of their support none of this would have been possible!
2016 Catch & Release Segment
DOWNLOAD THE TOURNAMENT PHOTO TAG HERE...


Click on "Read More" to download. When printing be sure to uncheck the "Fit To Page". This way it will print out true to size, about 5.75" x 5.75".
Read More