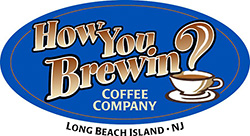 Want to learn about the basics of surf fishing? Have a question about a specific topic or technique? Attend the LBI Surf Fishing Seminar and learn about surf fishing from Team Mullet.

Saturday October 6, 2018

The Long Beach Island Surf Fishing Classic Annual Opening Day Surf Casting Seminar is Saturday October 6, 2018. Meet at 9 am for Coffee (Sponsored By How You Brewin) & Donuts at the Ship Bottom Firehall on the corner of 21st St. and Central Ave in Ship Bottom.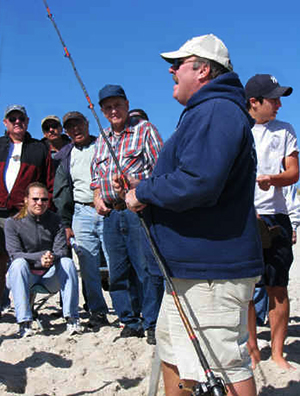 Shortly after 9am the event will begin. Members of Team Mullet Fishing Club will share their knowledge on a wide range of topics...

Surf Fishing 101
Bait Fishing The Beach
Forget Bait & Fish With Lures
4x4 Beach Essentials
Essential Knots & Basic Rigs
Rigging: Line, Leader, Terminal Tackle

There will be time set aside for question and answers as well as hands on learning.
Before wrapping up the inside portion, there will be a raffle and door prize drawing. Must be present to win. Don't miss out!
Approximately 12 Noon (weather dependent) there will be an "On The Beach" demonstration where a variety of additional topics will be presented; Reading The Water & Identifying Beach Structure, Picking A Spot, Hands On Casting Demonstration, Working Application Specific Lures, How To Fish Each Lure, When & Where (Weather, Wind, Tide). Feel free to bring a folding chair for your comfort on the beach.
This is a great time for anglers to learn about the finer points of surf fishing. It is always a great time to learn valuable surf fishing knowledge and network to meet new fishing friends.

Pre-registration is recommended for this free seminar. Email patatnj@aol.com

When: October 6th 9am to 1pm.
Where: Ship Bottom Vol Fire Co. 2006 Central Ave. Ship Bottom, NJ 08008
Located at the corner of 21st Street and Central Ave