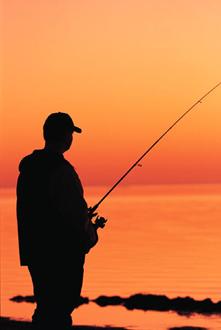 The LBI Surf Fishing Classic Committee in partnership with the Southern Ocean County Chamber of Commerce is super excited for the 2015 fall fishing season! The upcomming 61st Annual LBI Surf Fishing Classic is set for October 10th to December 6, 2015.


Started in 1954, the Long Beach Island Surf Fishing Classic is one of the nation's oldest and most recognized surfcasting tournaments. (Check out our Tournament Archive) The eight week surf fishing tournament for striped bass and bluefish offers surfcasters the opportunity to compete for thousands of dollars in daily, weekly, segment and grand prizes. There's also special prizes presented by businesses and fishing clubs.


For 2015 the tournament is continuing tradition with a set BONUS CASH DAYS...

O

ct 10 - $500 Cash Award for the largest Striped Bass Weighed In

O

ct 25 - $500 Cash Award for the largest Striped Bass Weighed In

Nov 16 - $1000 Cash Award for largest Striped Bass Weighed In on Tourney Day Ending Nov. 16 in Honor of Frank Panzone.

R

ED DRUM - One $100 Cash Award for First Legal Red Drum
*See the Rules & Prizes Brochure listed below for more details.
Tournament Rules & Prizes Brochure Side One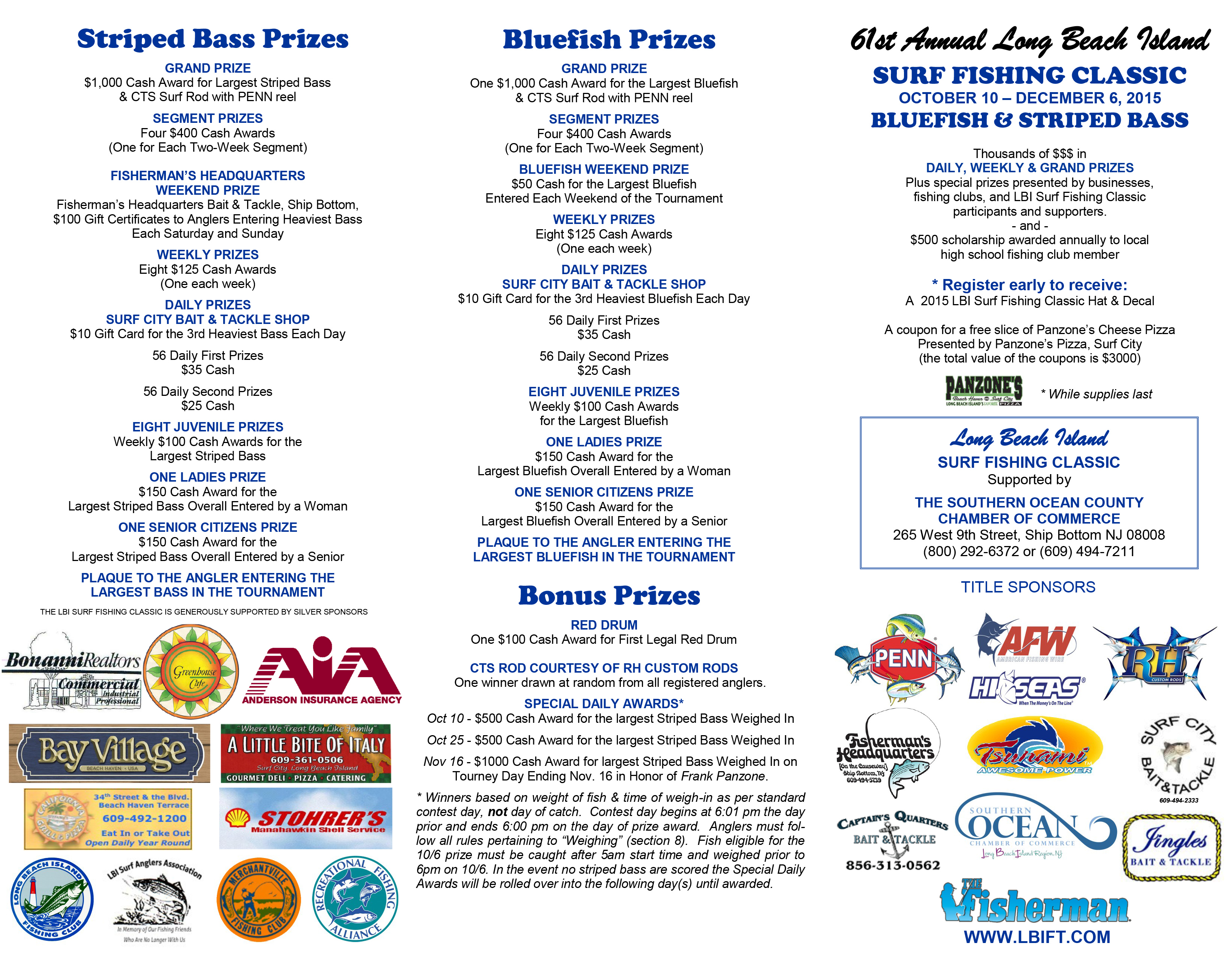 Tournament Rules & Prizes Brochure Side Two